BOY – A Staged Reading
BOY – A Staged Reading
March 13, 2020 @ 8:00 pm - 10:30 pm
About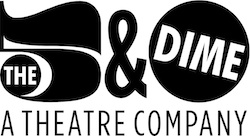 presents
BOY – A Staged Reading
A play by
Anna Zeigler
Directed by
Jan Peter Buksar
Friday, March 13 at 8pm
Saturday, March 14 at 8pm
The 5 & Dime
112 East Adams Street
in Downtown Jacksonville
DIRECTIONS

Tickets are $10 and include all taxes and fees
Inspired by a true story, Anna Ziegler's BOY explores the tricky terrain of finding love amidst the confusion of sexual identity, and the inextricable bond between a doctor and patient. In the 1960s, a well-intentioned doctor convinces the parents of a male infant to raise their son as a girl after a terrible accident. Two decades later, the repercussions of that choice continue to unfold.
WHAT IS A STAGED READING?
Staged readings were developed as an efficient and effective way to present literature in dramatic form without the effort and expense of mounting full productions. Staged readings often use narration to serve as the framework of dramatic presentation; use simple and suggestive rather than full stage sets; use partial and suggestive or neutral and uniform rather than full costumes, and use scripts openly in performance. Presenting plays as staged readings allows The 5 & Dime an opportunity to present scripts we otherwise wouldn't be able to produce because of budget limitations or size of cast requirements.
PARKING
Ample free parking is available within a short walking distance of the theatre. Street parking at meters is free during production hours. A pay lot is located directly adjacent to the theatre on Adams.
For more information about downtown parking, visit Downtown Vision's Parking Information page HERE.
For more information visit http://www.The5andDime.org.
Only events occurring within Downtown Jacksonville will be accepted.