LOVE! VALOUR! COMPASSION! – Reader's Theatre Series
LOVE! VALOUR! COMPASSION! – Reader's Theatre Series
October 18, 2019 @ 8:00 pm - 10:30 pm
About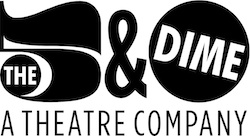 presents


LOVE! VALOUR! COMPASSION!


A play by
Terrence McNalley
Directed by
Joe Kemper


Friday, October 18 at 8pm
Saturday, October 19 at 8pm
Sunday, October 20 at 2pm


The 5 & Dime
112 East Adams Street
in Downtown Jacksonville
DIRECTIONS

Tickets are $10 and include all taxes and fees

A group of eight gay New Yorkers – including Buzz Hauser, an HIV-positive Broadway musical enthusiast; John Jeckyll, a dry-witted British composer; and Gregory Mitchell, a prominent Broadway choreographer – spend three summer weekends together at an opulent lakeside estate in upstate New York. The mood is everything you'd expect it to be… until the days slowly progress and secrets begin to surface, causing the already complex relationships within the group to ebb and flow like the tides of the water outside. This Tony and Drama Desk Award-winning play perfectly encapsulates the zeitgeist of early 90's Gay America, with plenty of poignancy, camp, and nudity to boot. It's like Steel Magnolias – but instead of a wedding, you get a full dress rehearsal of Swan Lake in drag!
WHAT IS READER'S THEATRE?
Reader's theatre was developed as an efficient and effective way to present literature in dramatic form without the effort and expense of mounting full productions. Reader's theatre often uses narration to serve as the framework of dramatic presentation; uses simple and suggestive rather than full stage sets; uses partial and suggestive or neutral and uniform rather than full costumes, and uses scripts openly in performance. Presenting plays as reader's theatre allows us at The 5 & Dime an opportunity to present scripts we otherwise wouldn't be able to produce because of budget limitations or size of cast requirements.


PARKING

Ample free parking is available within a short walking distance of the theatre. Street parking at meters is free during production hours. A pay lot is located directly adjacent to the theatre on Adams.
For more information about downtown parking, visit Downtown Vision's Parking Information page HERE.


For more information visit http://www.The5andDime.org.
Only events occurring within Downtown Jacksonville will be accepted.