Northbank Riverwalk Clean Up
Northbank Riverwalk Clean Up
November 20, 2021 @ 9:00 am - 11:00 pm
About
Beautifying Our Downtown's Riverfront One Clean At A Time
Please join us for a cleanup of our amazing downtown Riverfront in Downtown Jacksonville on Saturday, November 20th from 9am-11am!
Community volunteers, philanthropists and stake holders will join forces to help clean up trash and remove debris along the North Bank Riverwalk.
Check in will occur at Riverfront Plaza (The Former Jacksonville Landing). All supplies will be provided as well as community service hours if needed.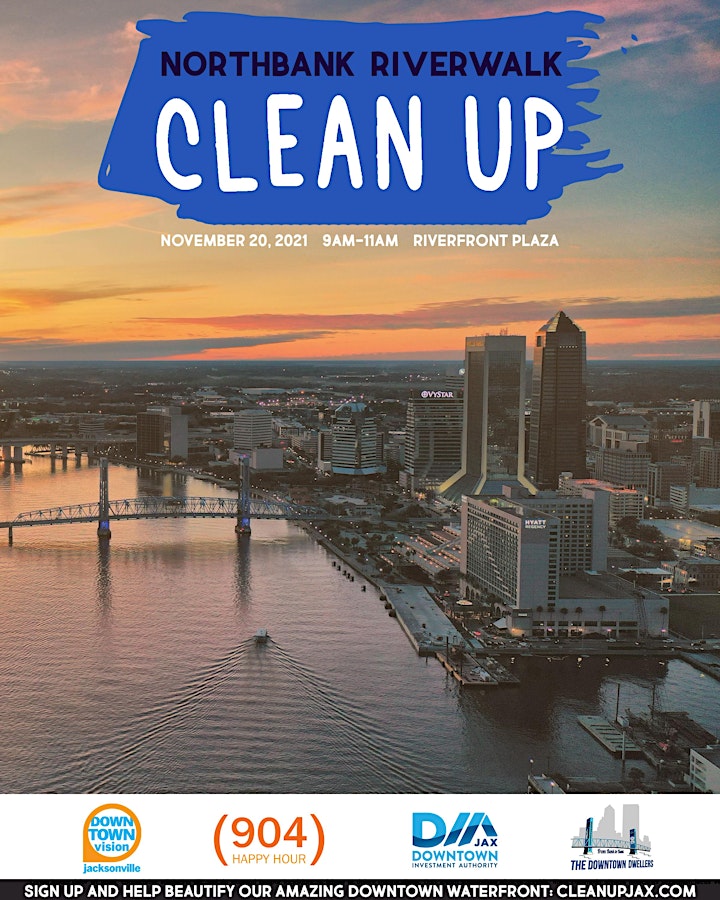 This community event is brought to you by partners: the Downtown Investment Authority, Downtown Vision, the Downtown Dwellers & 904 Happy Hour.
We hope to see you at the event and thanks for doing your part to make our downtown an even better place to live, work at & visit.
Category
Only events occurring within Downtown Jacksonville will be accepted.