RELEASE AND BE FREE FULL MOON YOGA
RELEASE AND BE FREE FULL MOON YOGA
December 19, 2021 @ 6:00 pm - 7:15 pm
About
Hello beautiful soul. Join us for the LAST FULL MOON gathering in 202! This is going to be a magical evening. See you there!
During this practice you will connect and harness the energy of the luminous GEMINI full moon as you ground and restore your body followed by relaxing, meditative sound healing vibrations. The practice will be held on the floor at the Museum of Science and History located in downtown Jacksonville. This is an intuitive practice to affirm your desires and manifest your dreams. All levels are welcomed. Bring your mats, good vibes and open hearts. Face masks are optional and can be removed once on your mat.
Full moon energy ignites our manifestations. This energy is an invitation to step into our unlimited potential. It's an opportunity to purify the mind, connect with our soul's desires and release the vibrations of things that no longer serve our highest good. This cleansing energy reminds us that we are connected to everything and have the power to shift our vibration at any time to create the life we truly desire. Yoga guides us to become more present and grounded as we connect our breath and awaken our body. As we align our vibrations, we become observers of our emotions, reactions and thoughts and discover that we are the essence of the Universe. There truly is no better time than NOW to RELEASE and BE FREE. I hope to see you on the mat.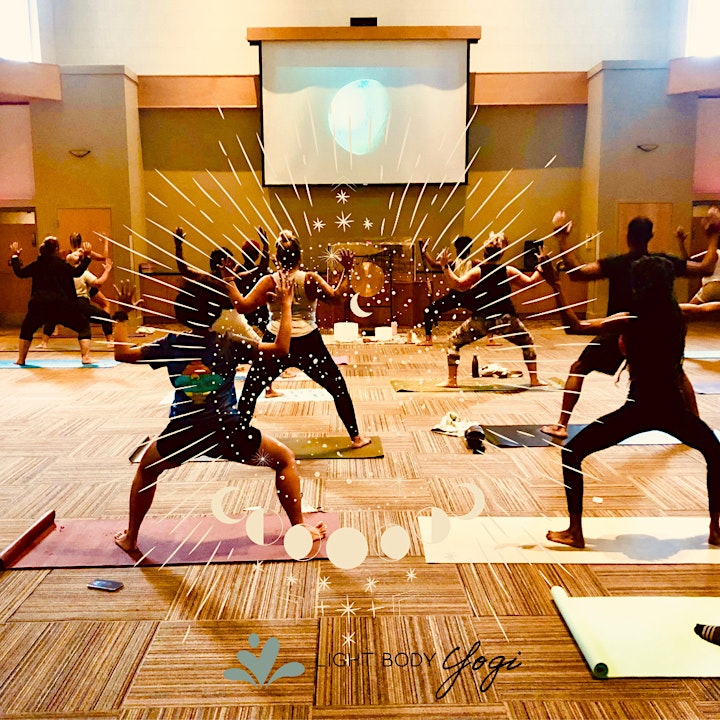 Category
Only events occurring within Downtown Jacksonville will be accepted.