SINGER'S CHOICE – The 5 & Dime LIVE! An Evening of Song
SINGER'S CHOICE – The 5 & Dime LIVE! An Evening of Song
December 6, 2019 @ 8:00 pm - 10:30 pm
About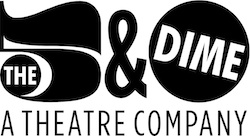 presents


SINGER'S CHOICE
The 5 & Dime LIVE! An Evening of Song
Friday, December 6 at 8pm
Saturday, December 7 at 8pm
Sunday, December 8 at 2pm


The 5 & Dime
112 East Adams Street
in Downtown Jacksonville
DIRECTIONS

Ticket are $30 and include all taxes and fees


The final show of our 2019 Season is up in the air – literally! For our last Cabaret of the year, we've handed the reins over to a few of our favorite local singers to present their most cherished tunes, no strings attached. What follows has the potential to span decades, genres, and styles, as the only rule on this performance is, "There are no rules." Join us for a madcap race through the boundaries of human musical creation and back again. You never know what you'll hear, as the only thing we can guarantee are vocals that will have you repeating, "What do I know that one from?!"


PARKING

Ample free parking is available within a short walking distance of the theatre. Street parking at meters is free during production hours. A pay lot is located directly adjacent to the theatre on Adams.
For more information about downtown parking, visit Downtown Vision's Parking Information page HERE.


For more information visit http://www.The5andDime.org.
Only events occurring within Downtown Jacksonville will be accepted.